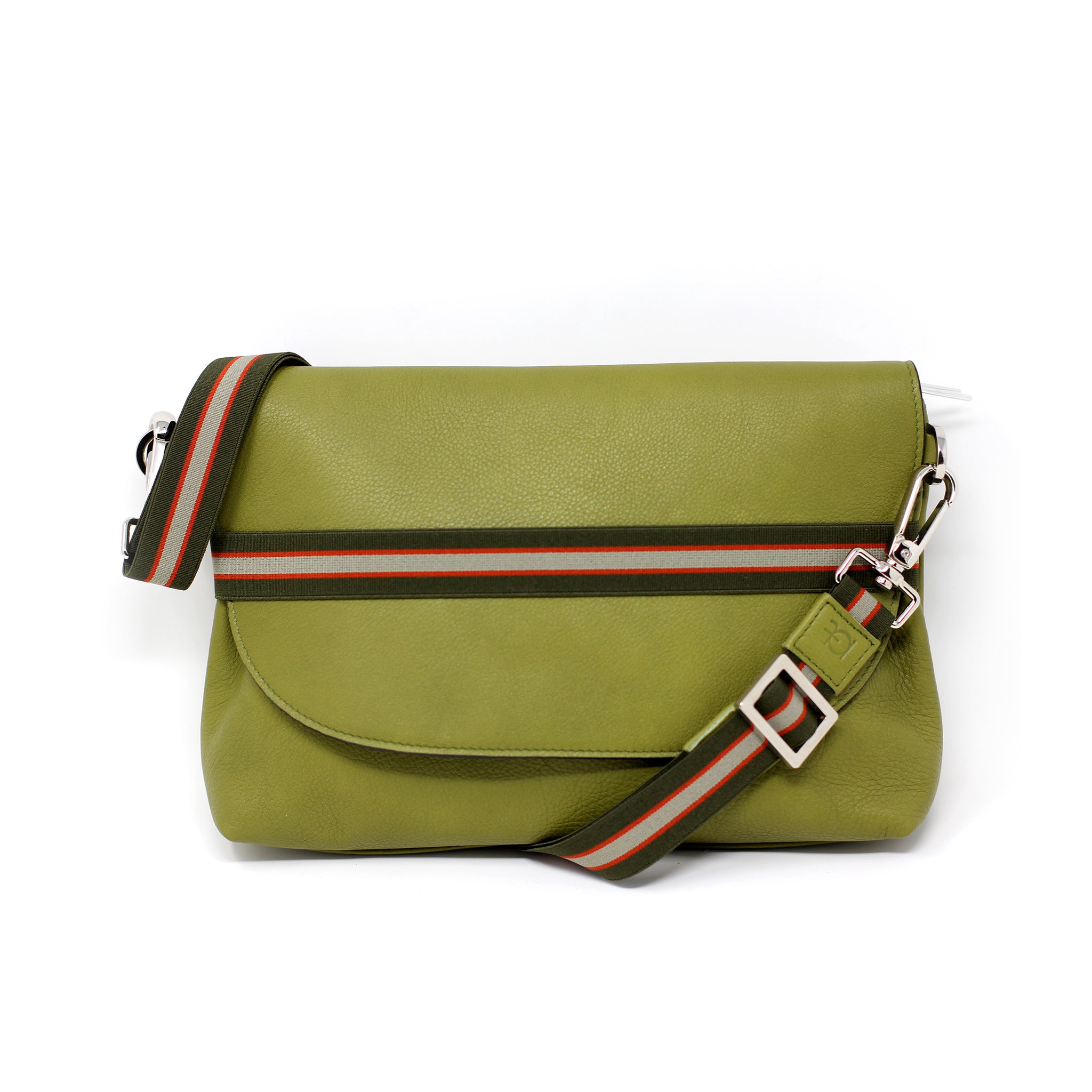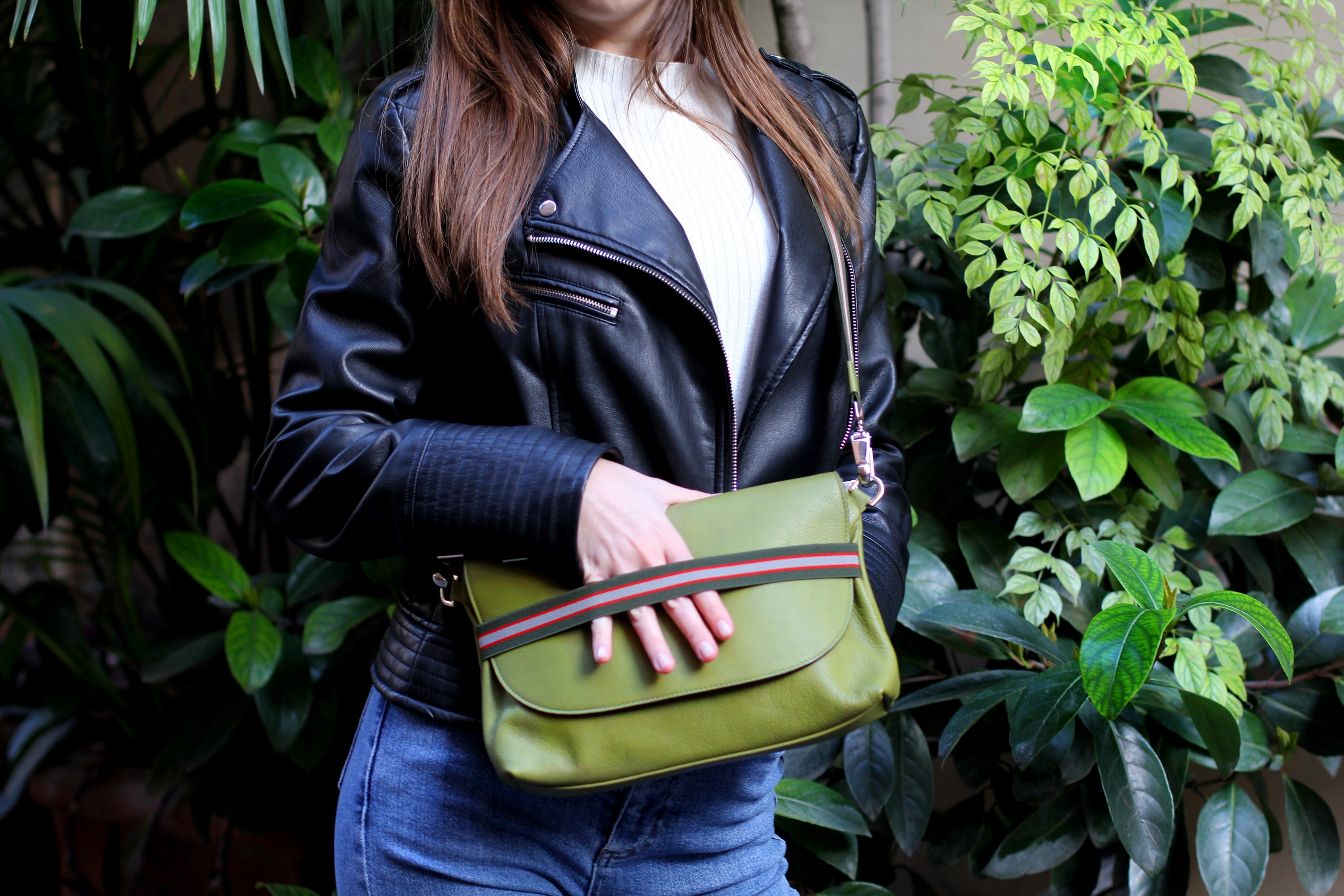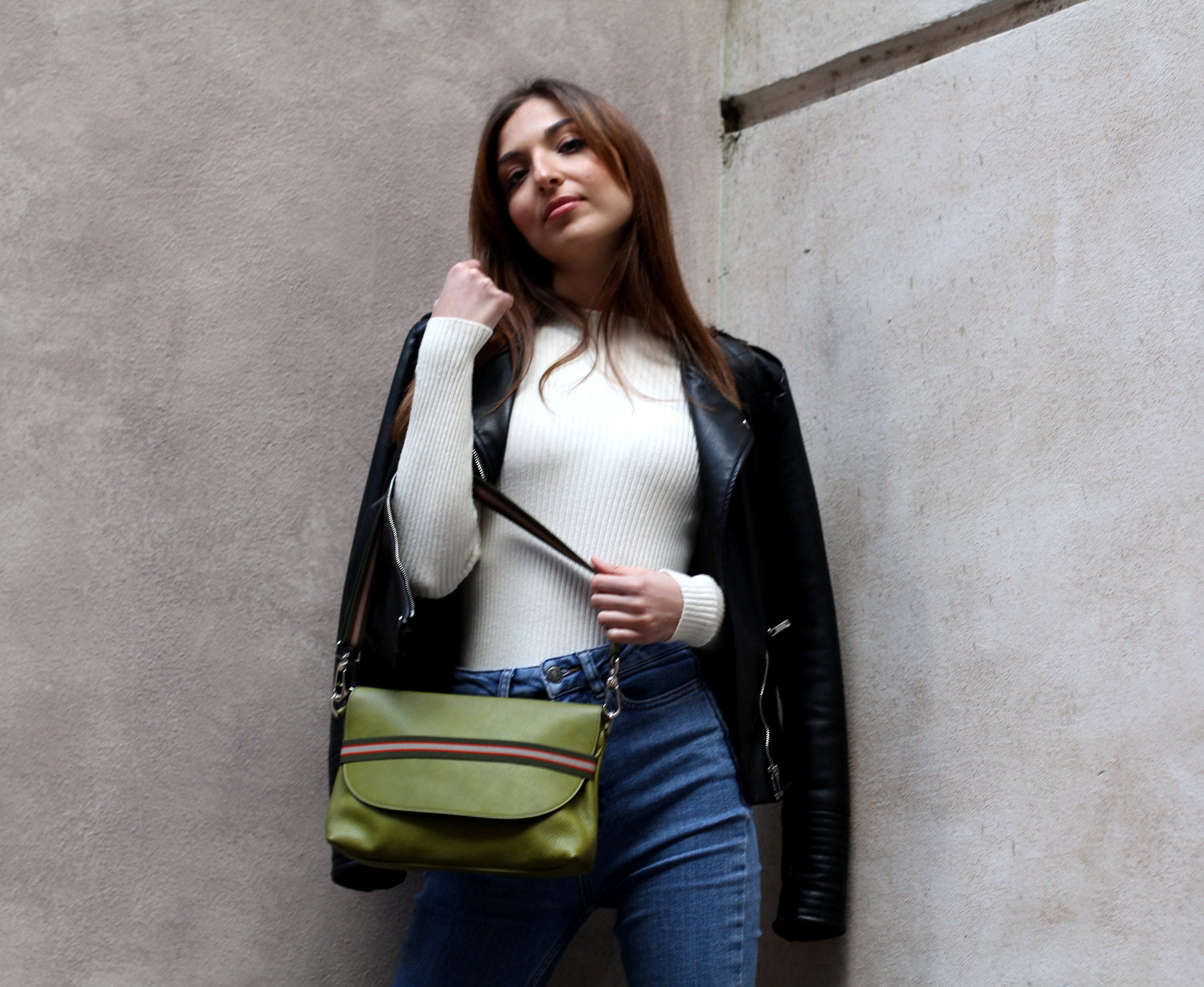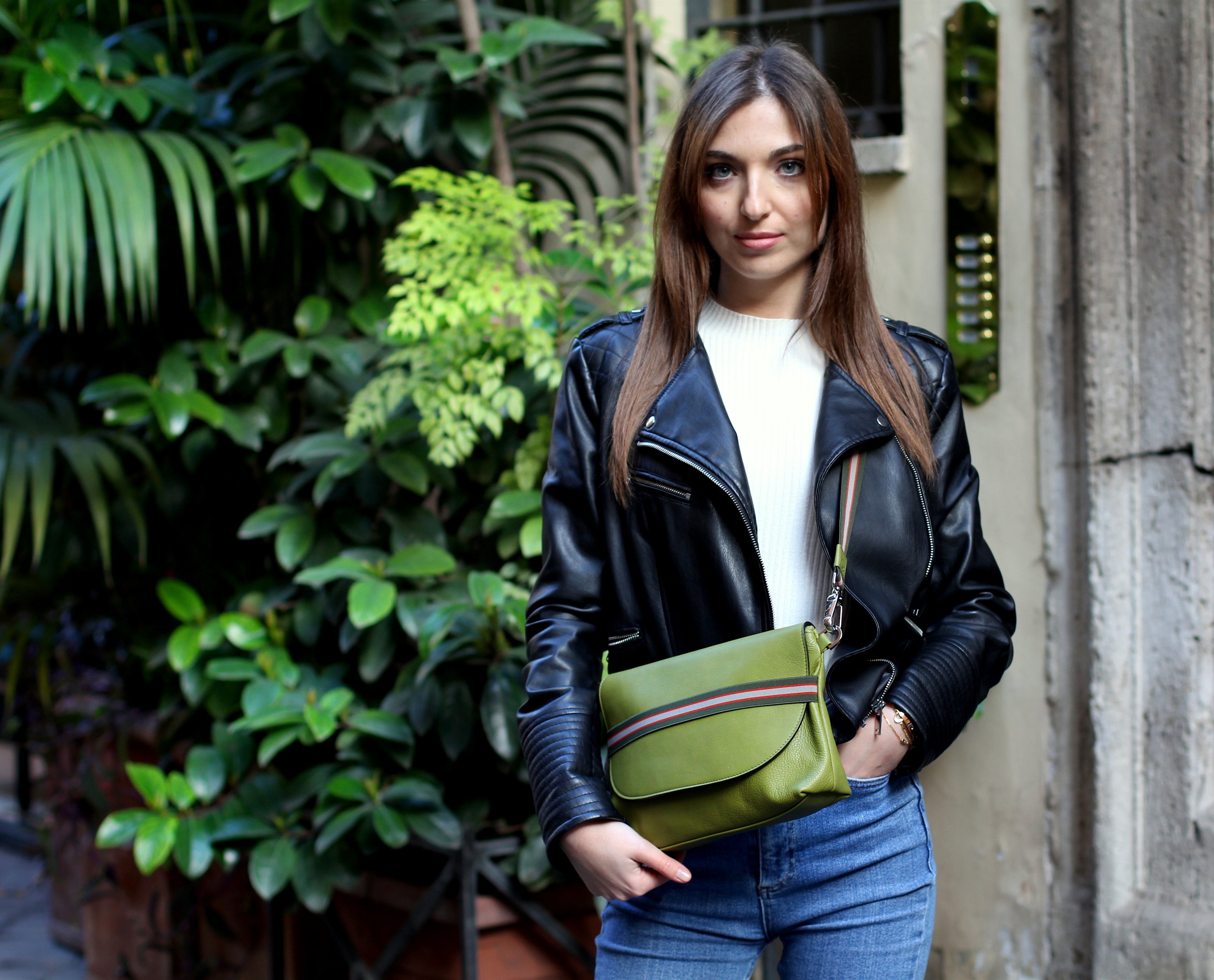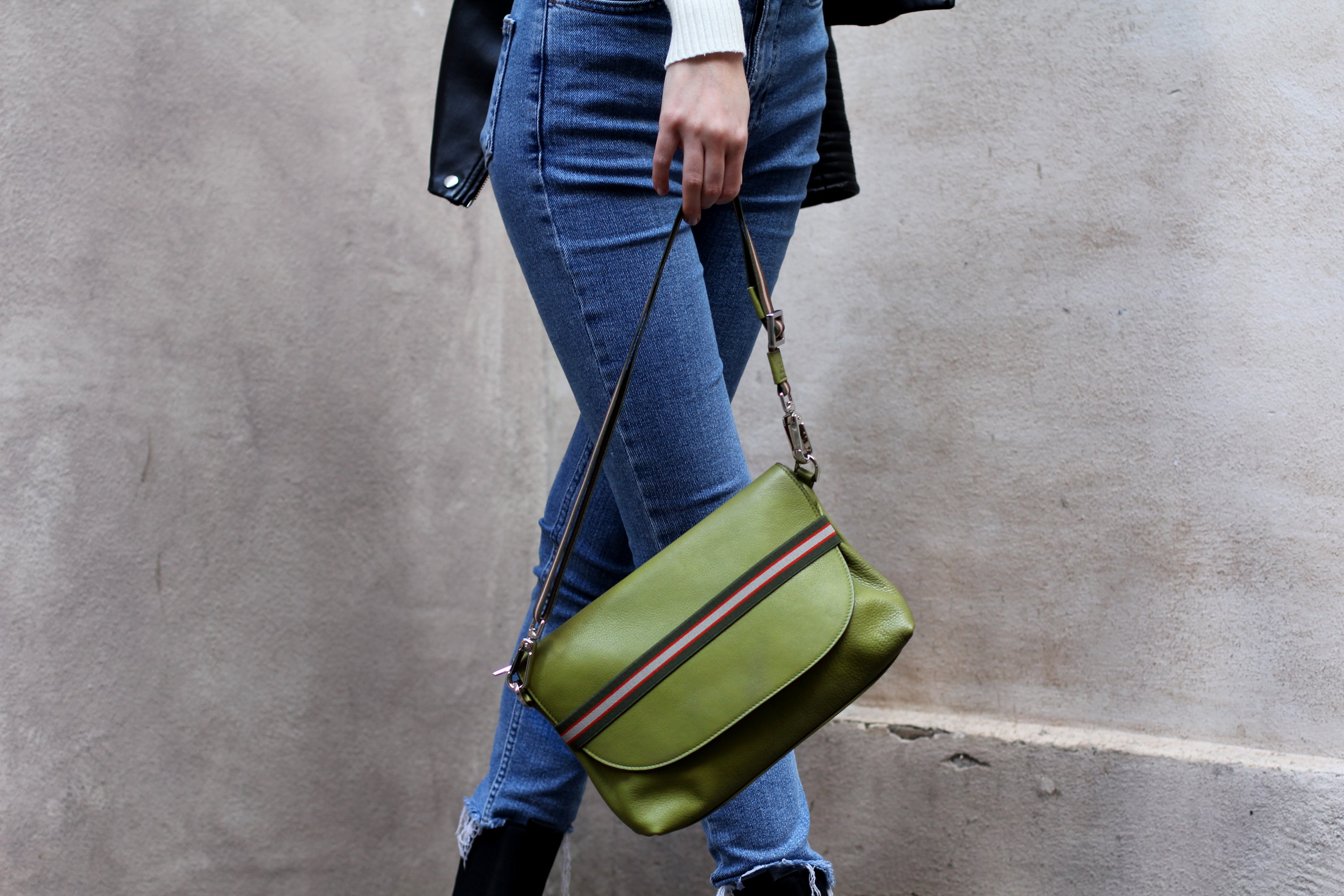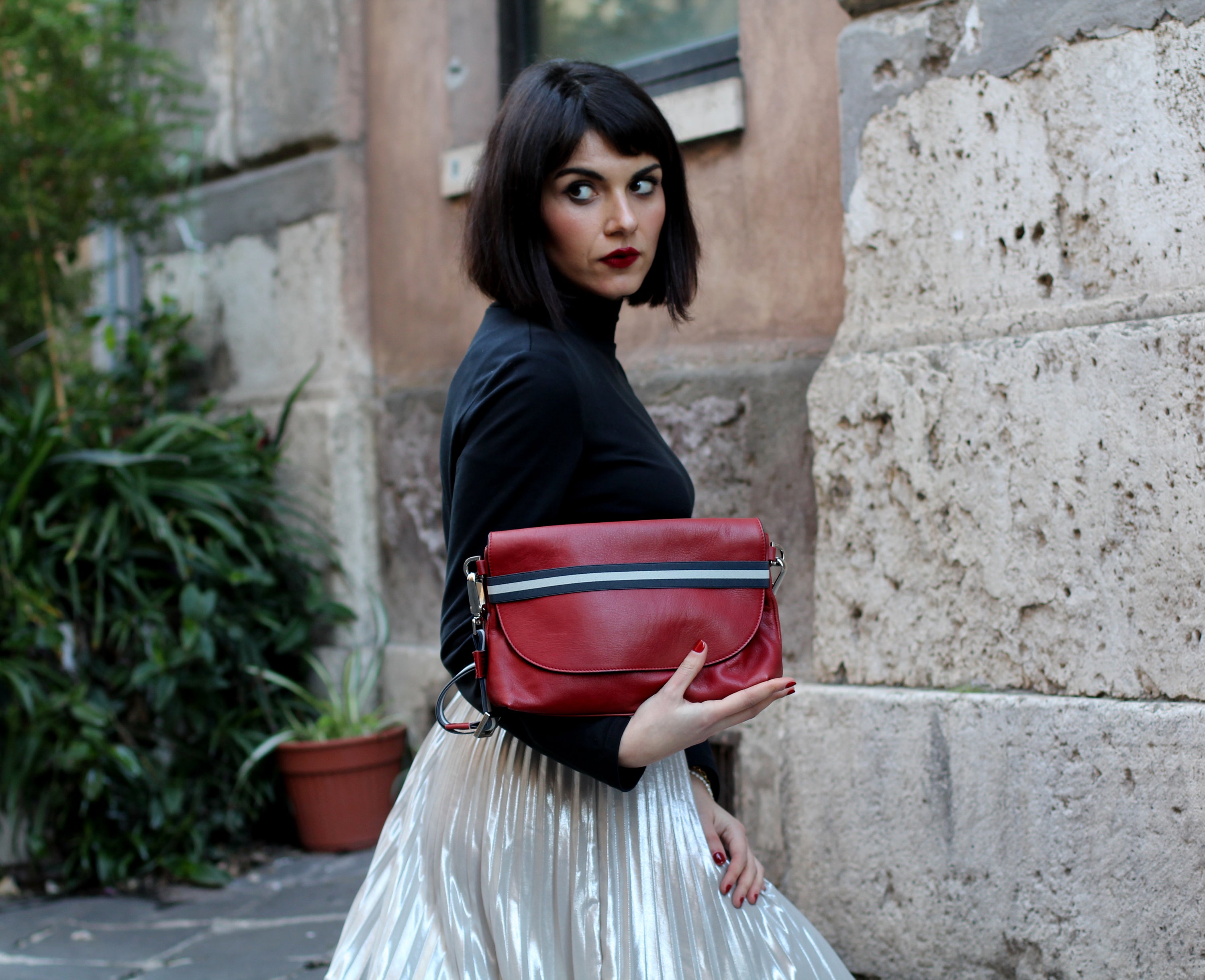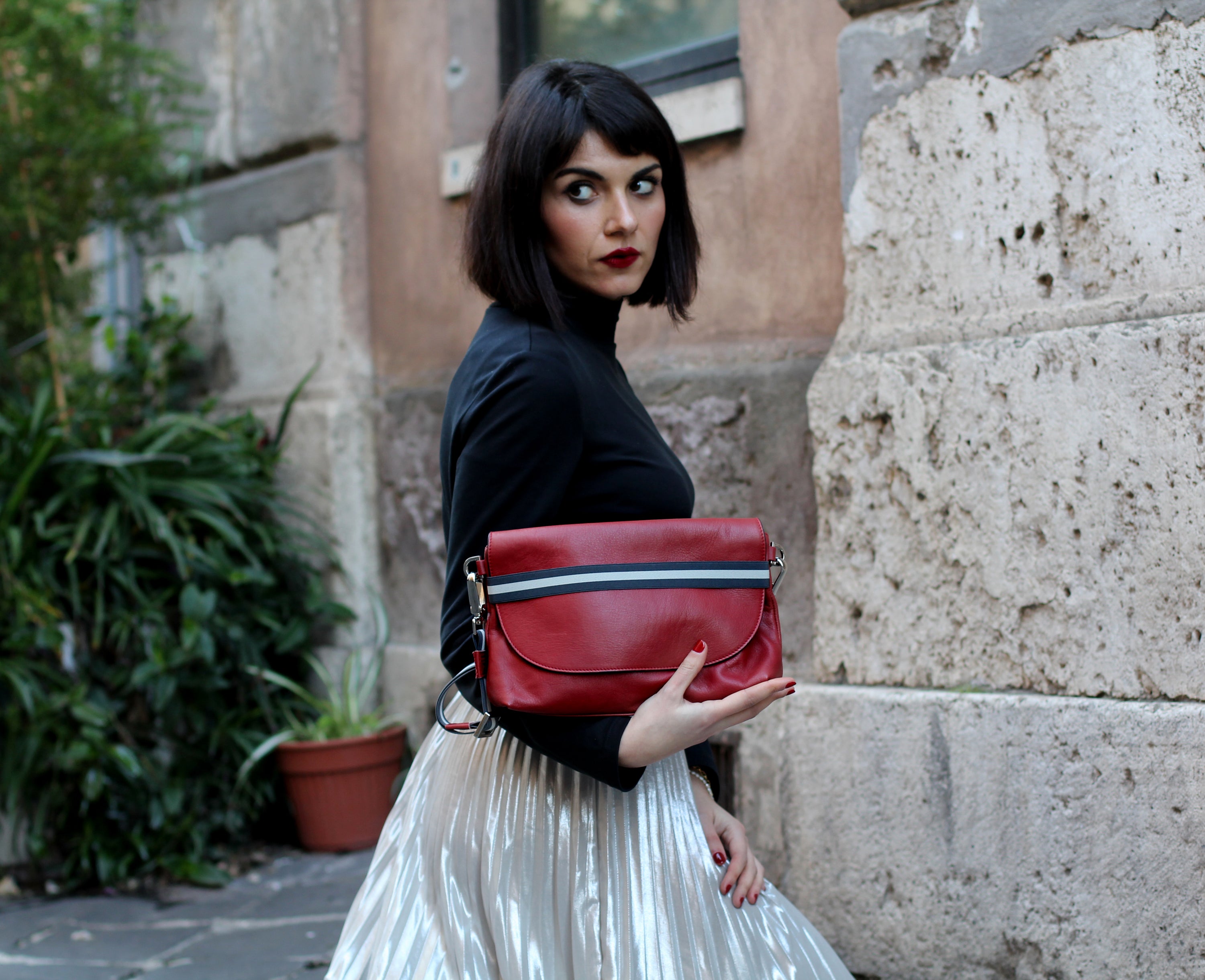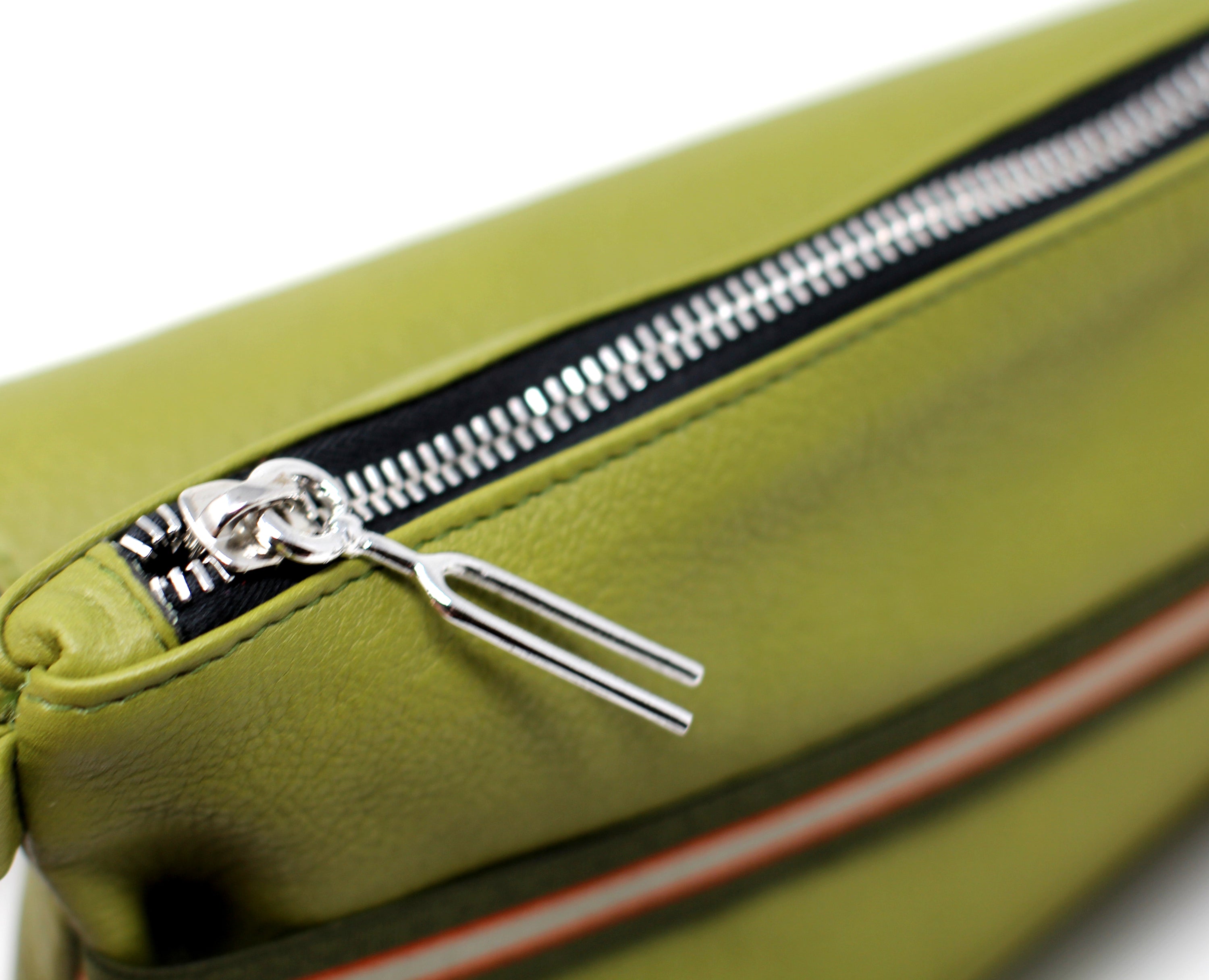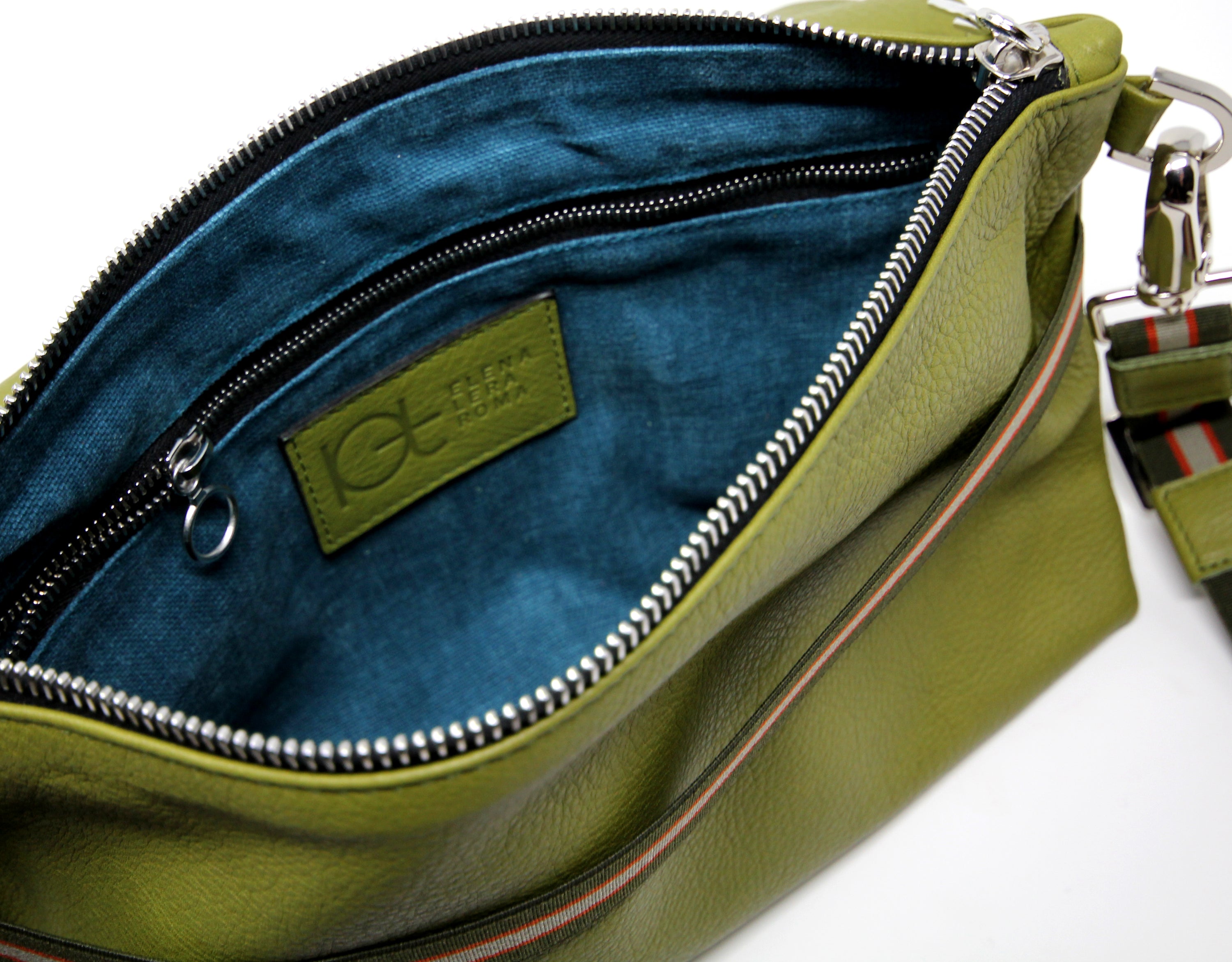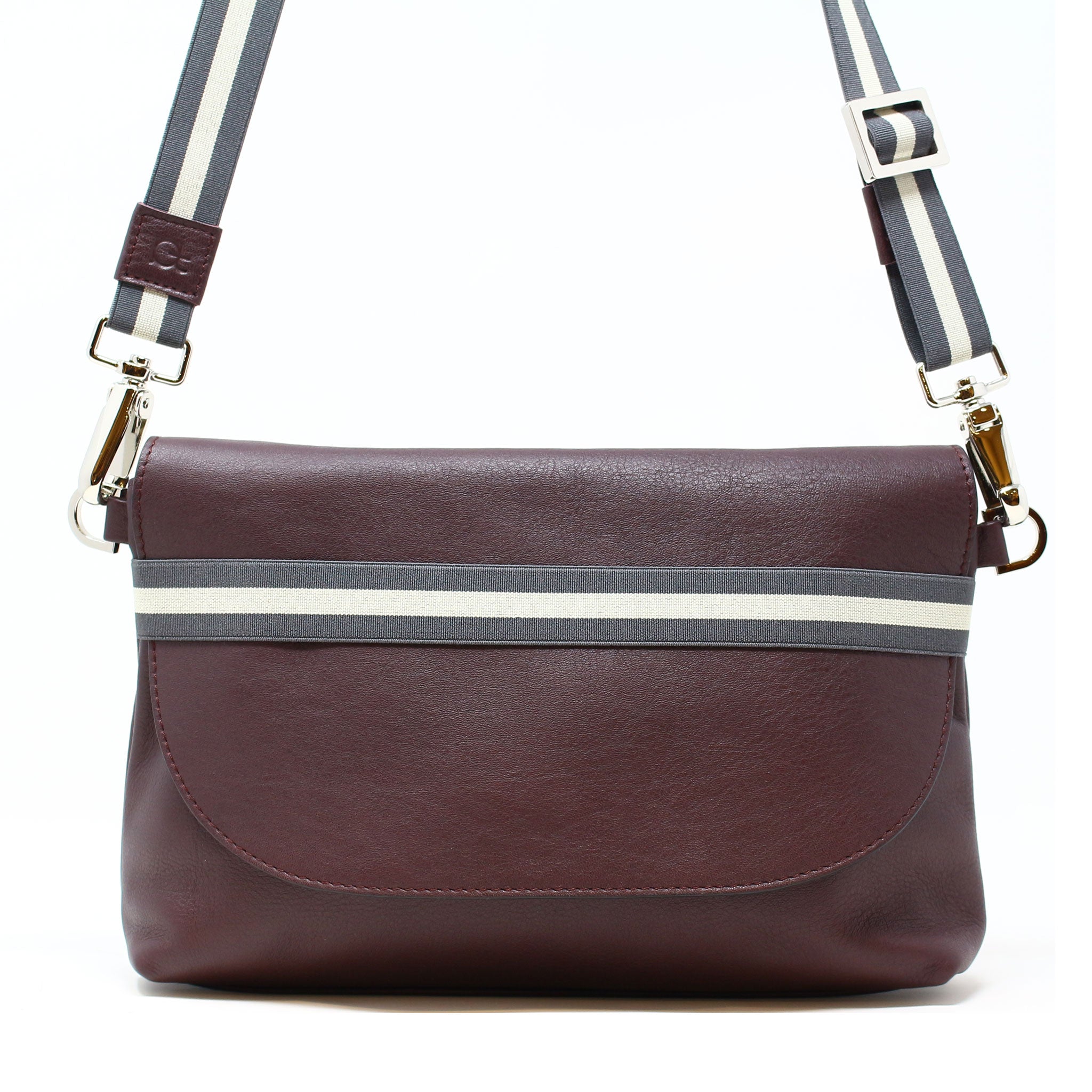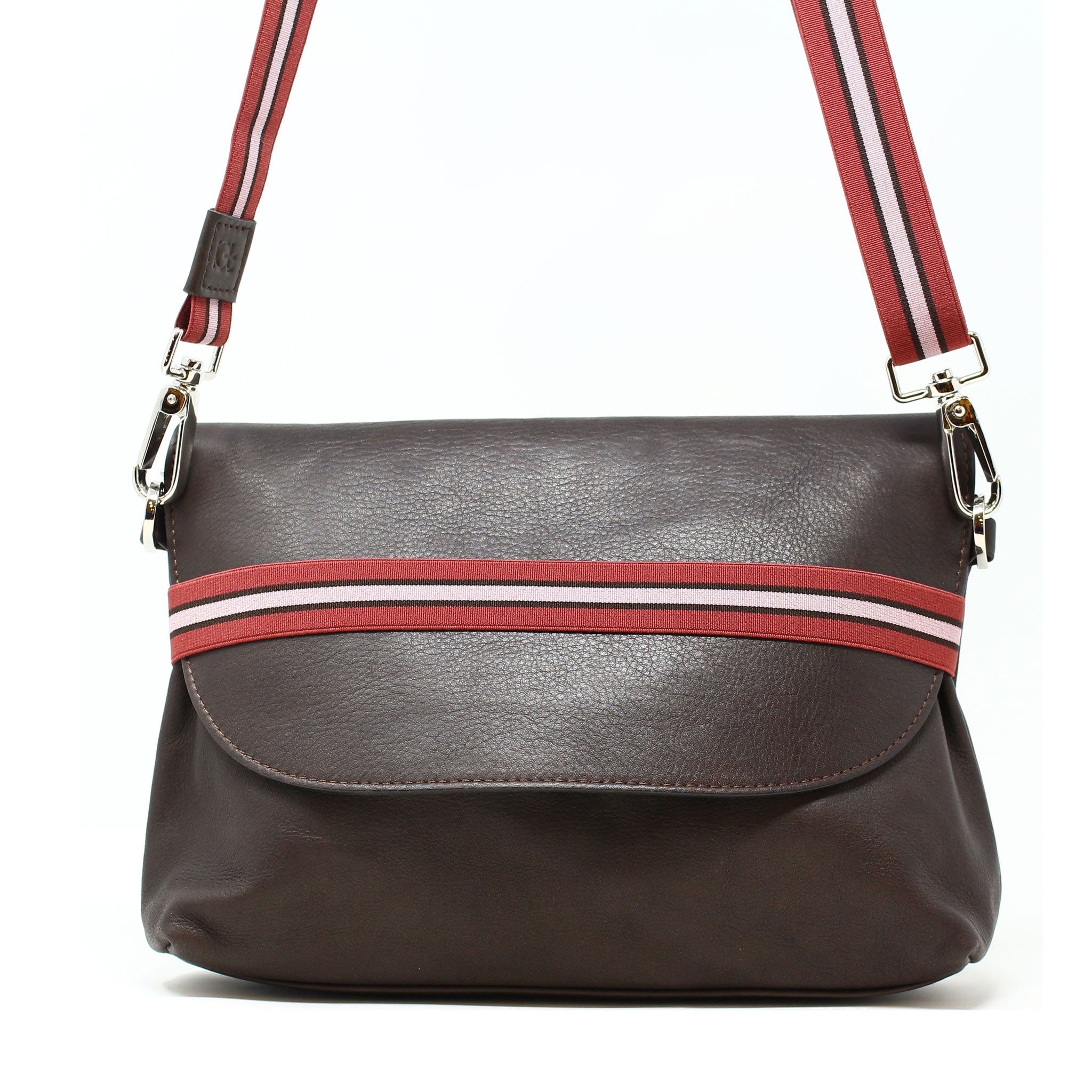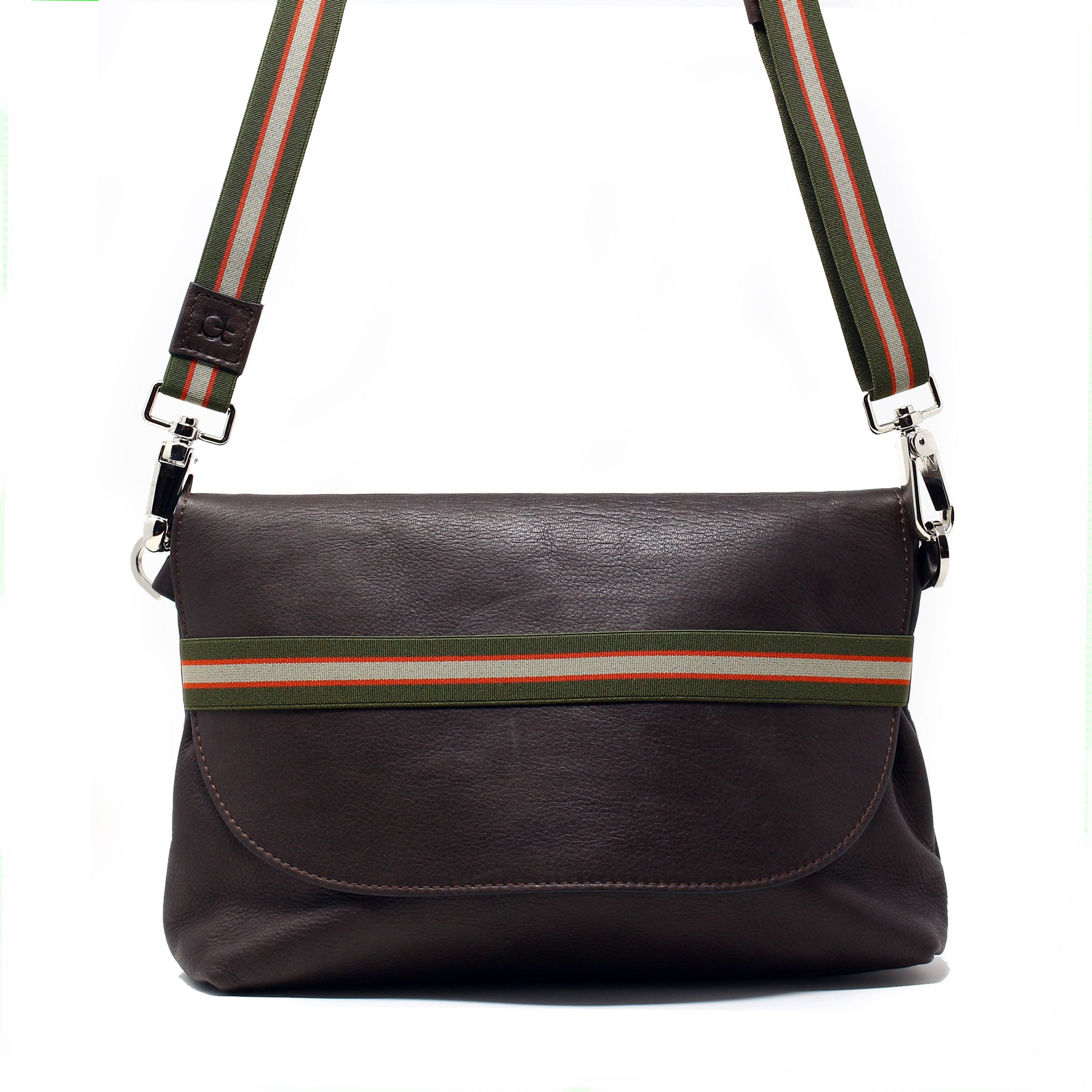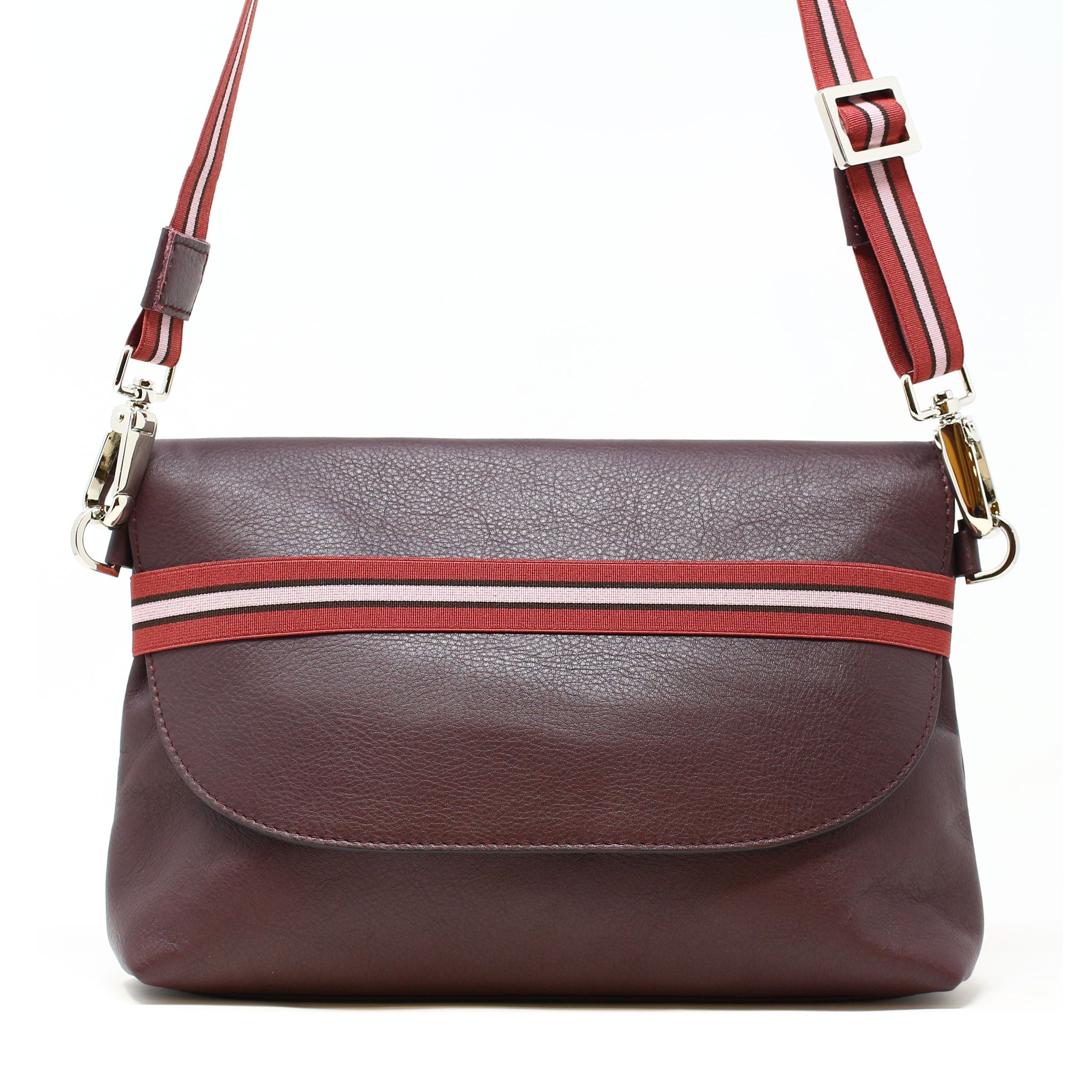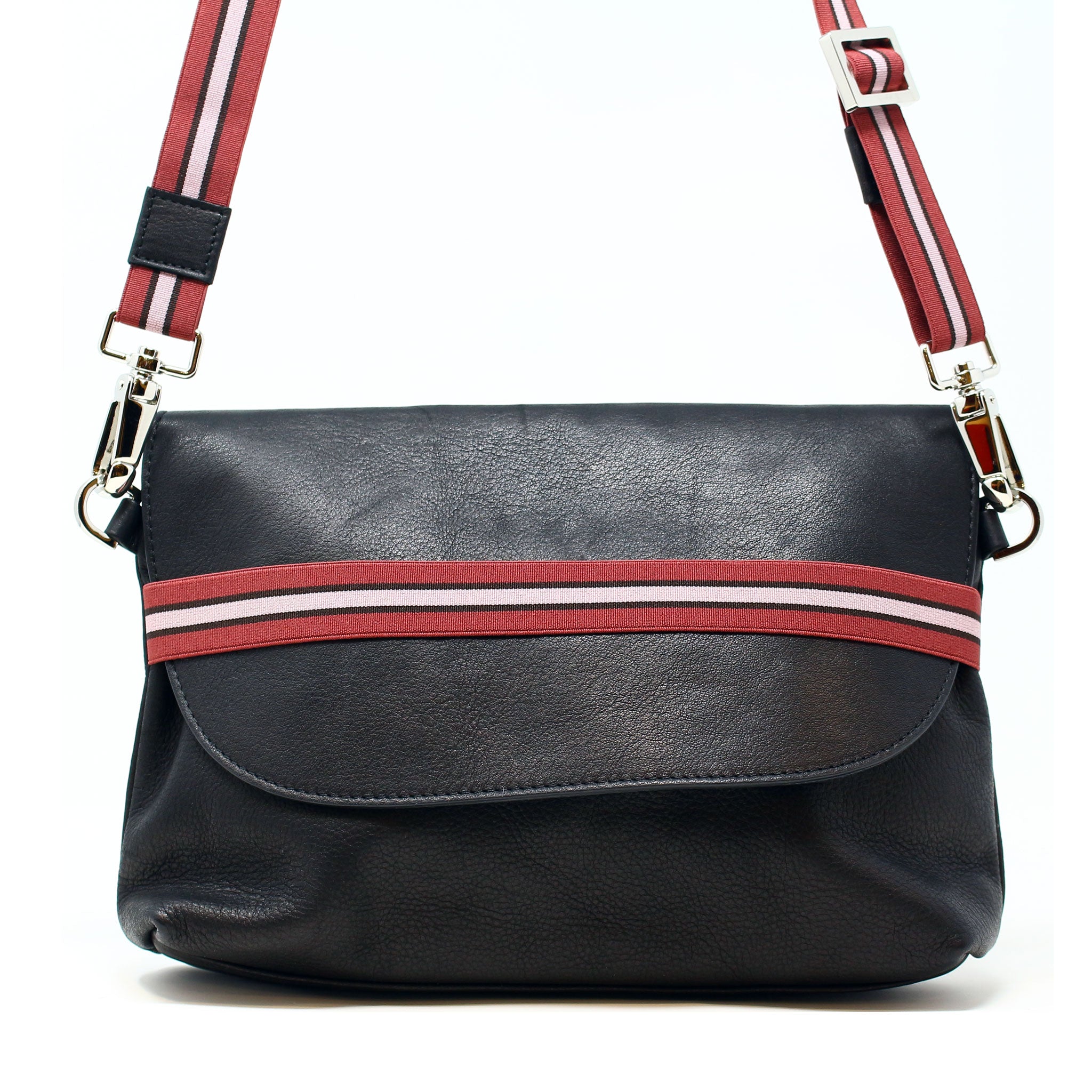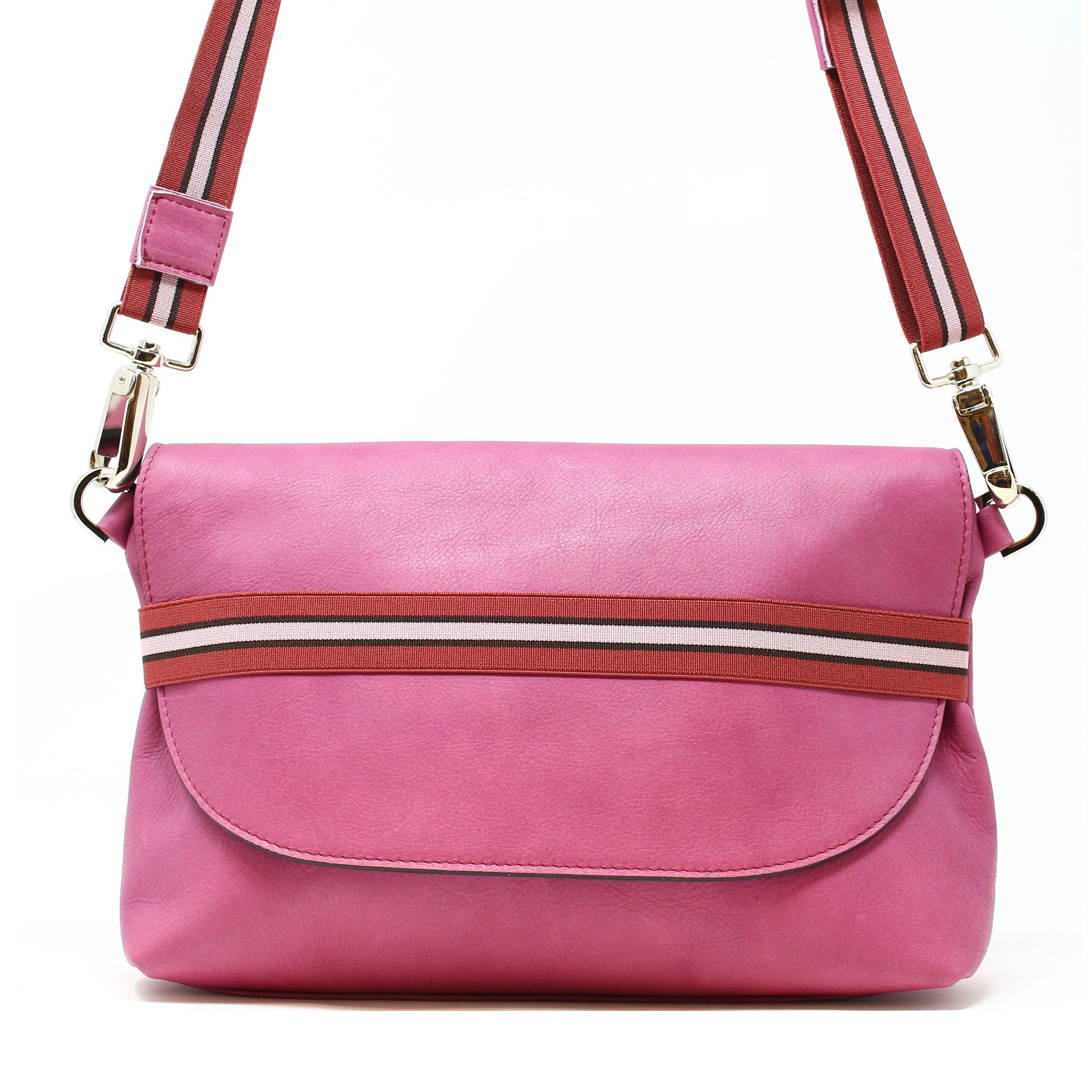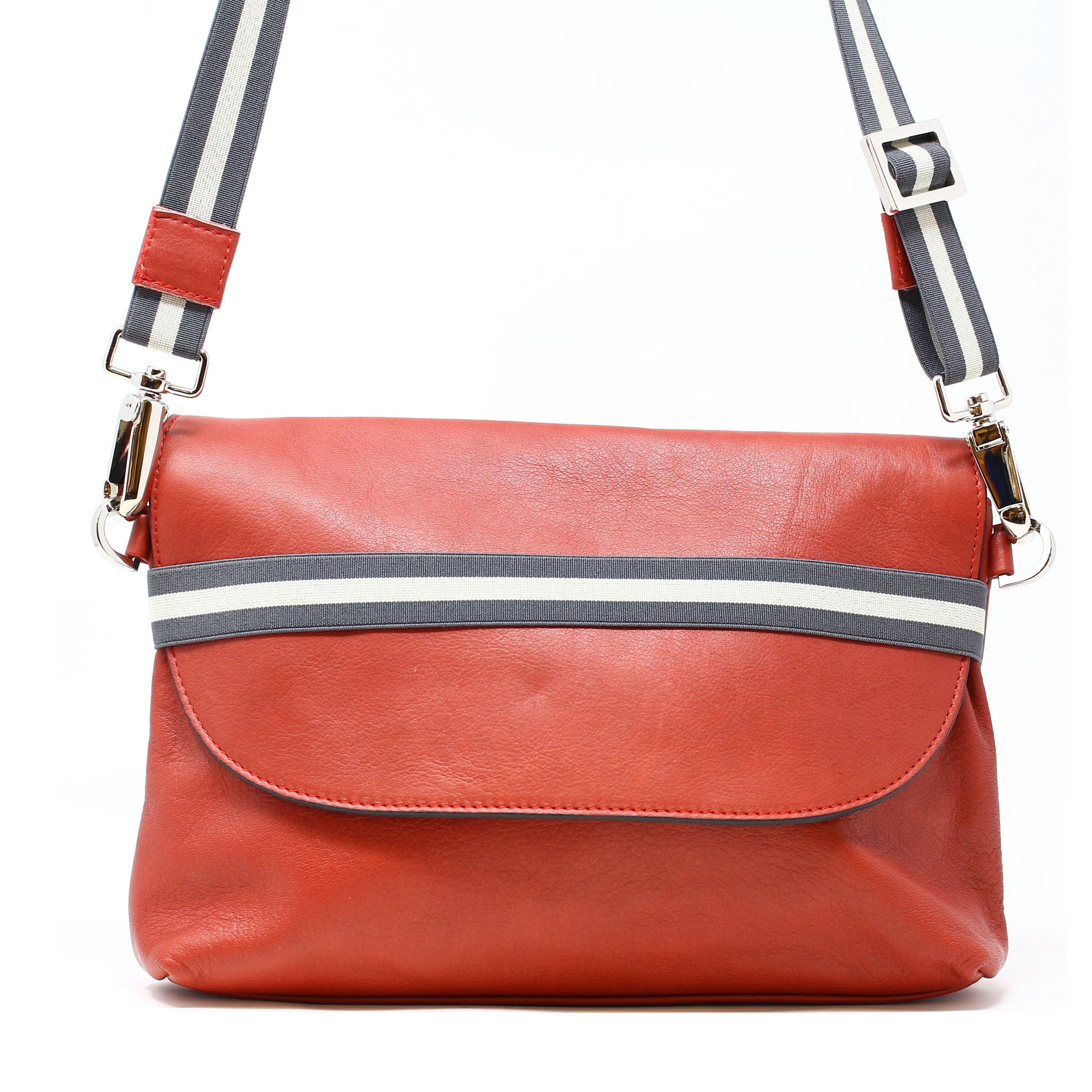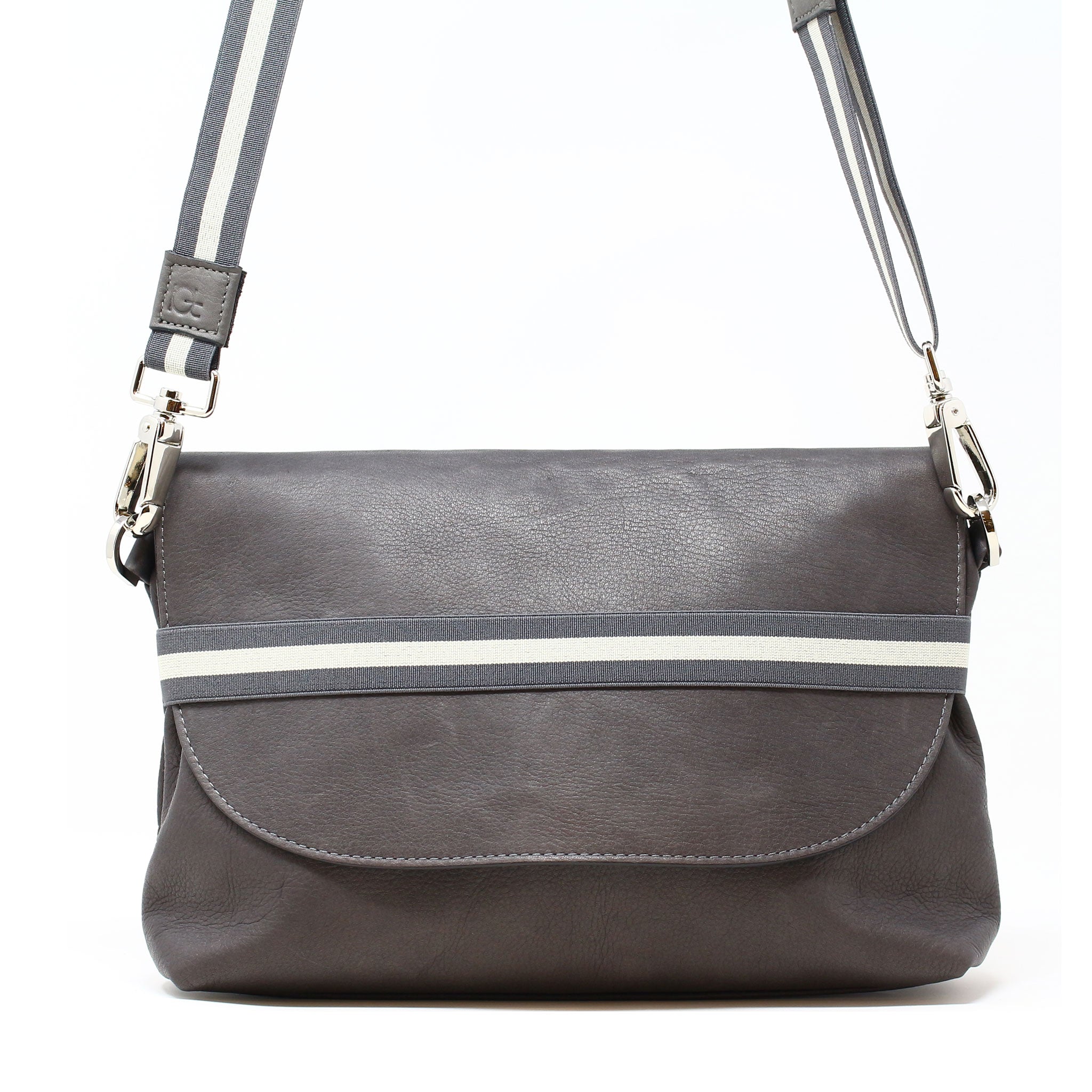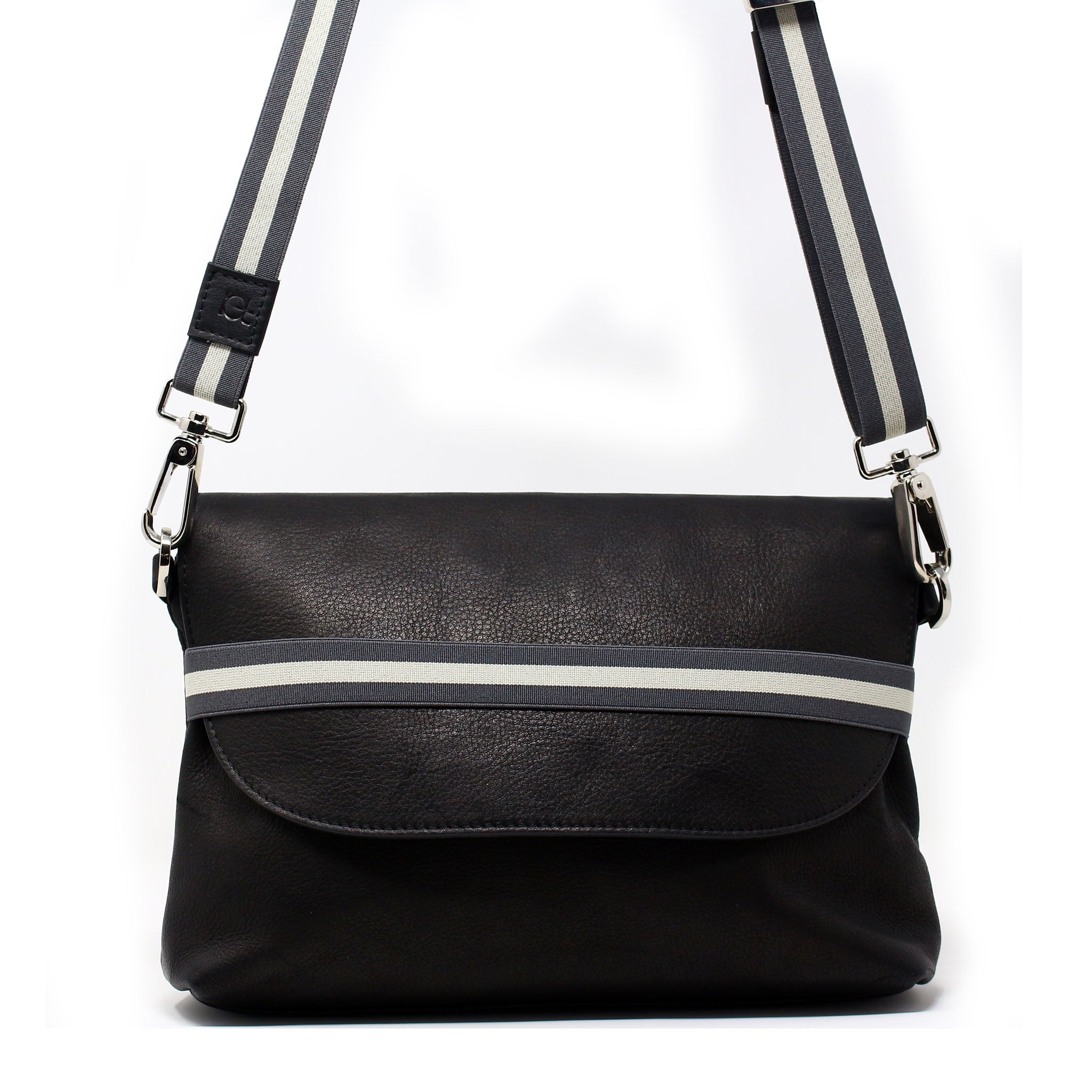 FREE Shipping to Italy over € 99.00
FREE shipping to Europe over € 400.00
Write in chat for info on this product
Part of our small bag collection, but large enough to fit essential accessories for daily use. A very versatile bag that can be worn in different positions with the Elastica: on the shoulder, as a cross-body bag or on the hip.
By using the elastic that secures the flap, it can be worn as a clutch bag.
The elastic lightens the weight of the bag and changes its look.
Each elastic ribbon in the collection is made in Italy on a loom based on an original design by Elena Lera
We produce it in natural and finished calf-leather. The inner lining is pure linen and cotton (like all bags in our collections), with a contrasting color point. Each bag in the collection is made by the precious hands of Roman craftsmen, with selected materials and manufactured in Italy.
MATERIALS

leather

DIMENSIONS CLOSED

26 x 17 x 7 cm

DIMENSIONS OPEN

26 x 28 x 7 cm

WEIGHT
To be able to benefit from a return, your item must reach us unused and in the same condition in which you received it. It must also be in the original packaging, and accompanied by a receipt or proof of purchase. Send us an email to info@elenalera.it and we will arrange an appointment with our trusted courier. Once the return is received and checked, we will send you an e-mail notification and we will apply a credit equivalent to the amount of the item on your credit card or original payment method. For any further clarification, you can contact us on info@elenalera.it
Thank you! Elena Lera
Returns & Replacements
To be able to benefit from a return, your item must reach us unused and in the same condition in which you received it. It must also be in the original packaging, and accompanied by a receipt or proof of purchase. Send us an email to info@elenalera.it and we will arrange an appointment with our trusted courier. Once the return is received and checked, we will send you an e-mail notification and we will apply a credit equivalent to the amount of the item on your credit card or original payment method. For any further clarification, you can contact us on info@elenalera.it
Thank you! Elena Lera